Following on from launching open tracking, we had customer requests for click tracking – which can help understand how people interact with emails so a better user experience can be provided. Find out more here!
Recently launched, the click tracking feature helps keep track of links that have been clicked within the body of an email. One key benefit of this is that it's easier to segment customers to continue on one emailing journey, or another. Nobody likes to be bombarded with CTA emails if that CTA has already been acted upon! Click tracking is one way to keep on top of this. 
Click tracking is a useful tool – try it!
Similar to open tracking, click tracking is enabled per SMTP user, authenticated IP address, or API key. To enable click tracking, visit the appropriate section of the dashboard:
"

Settings > SMTP Users"
"Settings > IP Authentication"
"Settings > API Keys

"
From here, you'll click on your username, IP address, or API key and navigate over to the "Tracking" tab: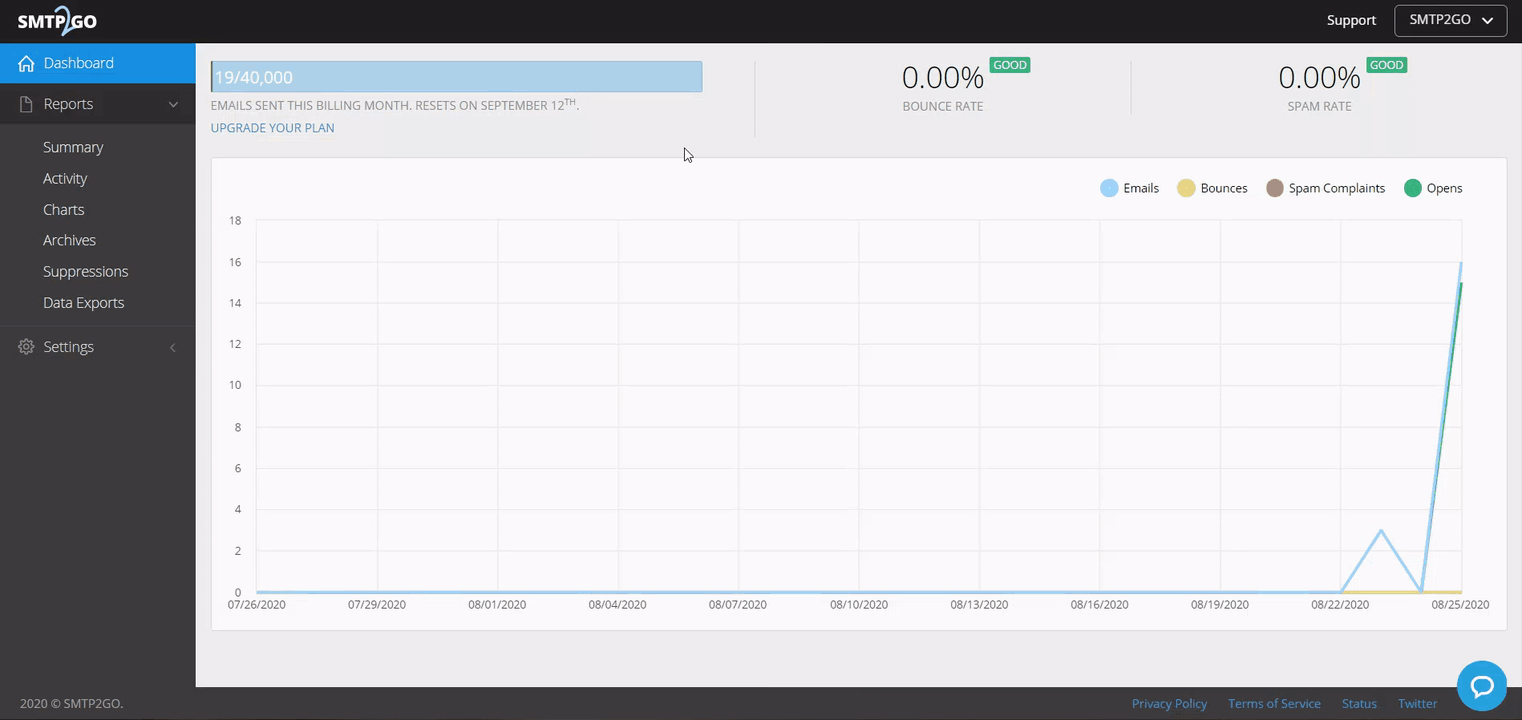 Once enabled, you'll then have the ability to see if a link was clicked from the "Reports > Activity" section.  Multiple "click" events will be added to the timeline if the link is clicked multiple times by the recipient.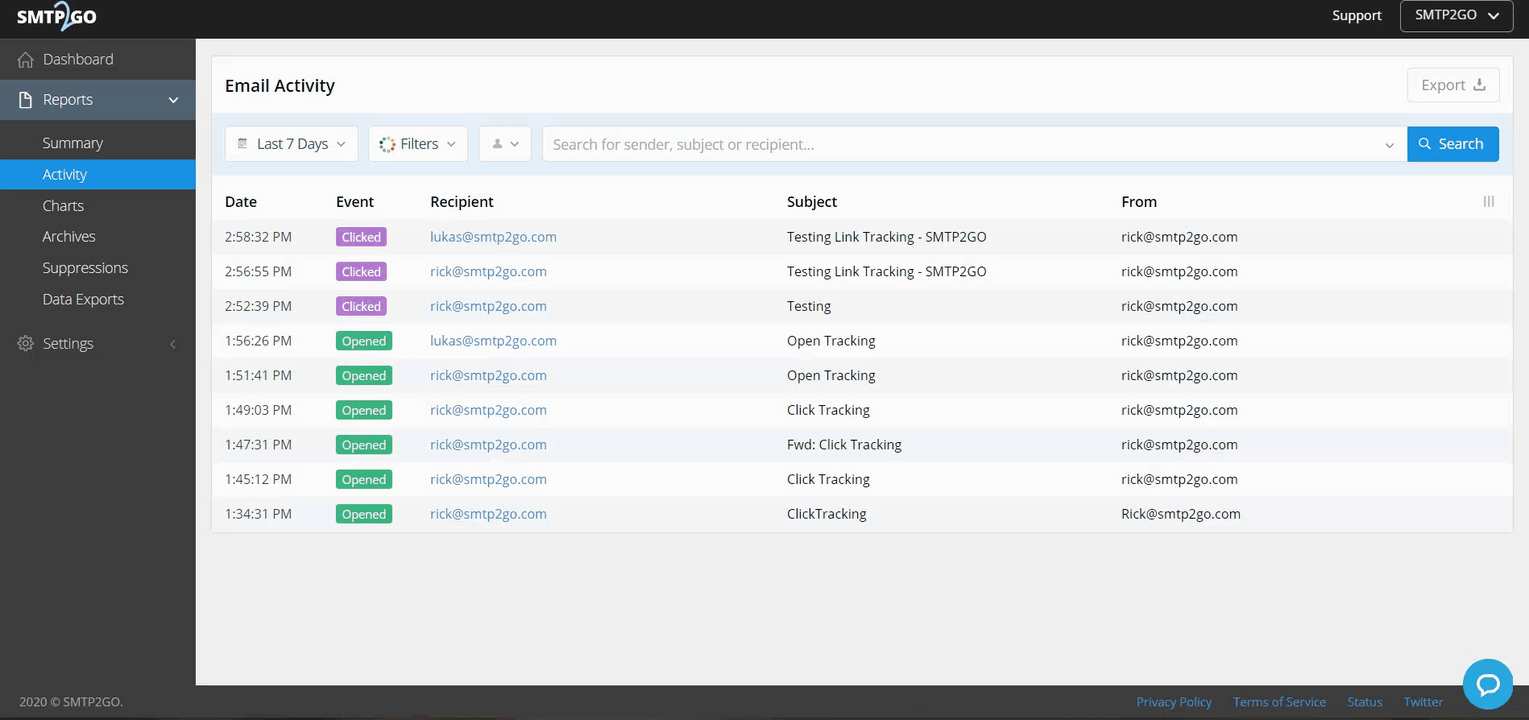 Some limitations to bear in mind:
Click tracking is not available in plain text emails. 

Only properly formatted <a> tags with "href" attributes beginning with "http://" or "https://" can be tracked.




Correct example: <a href="https://www.smtp2go.com">SMTP2GO</a>




Incorrect example: <a href="www.smtp2go.com">SMTP2GO</a>

An optional no-track attribute can be used to ignore click tracking for particular links.




Example: <a href="https://www.smtp2go.com" no-track>SMTP2GO</a>
If you have any questions about click tracking and how it can benefit your emailing strategy, drop us a line 🙂